Dear ladies, you must have enjoyed the sunshine during the beautiful summer days. The sun gives us a beautiful tan, but the sun's rays put a strain on our skin. Let's give it the best care after the summer to keep the skin beautiful and soft.
That's why we have prepared a special event just for you, ladies.
Gentle peeling will enrich the skin and get rid of dead skin cells. An hour-long massage will relax not only your muscles, but also your mind. The pleasant scent of organic oils is the icing on the cake for your perfect relaxation.
Enjoy now Flower scrub 45 min. and Full body oil massage 60 min. and give not only your skin what it needs, but also your soul relaxation and well-being. Take a friend with you and treat yourself to a ladylike moment in the world of harmony. Now for only 55 €.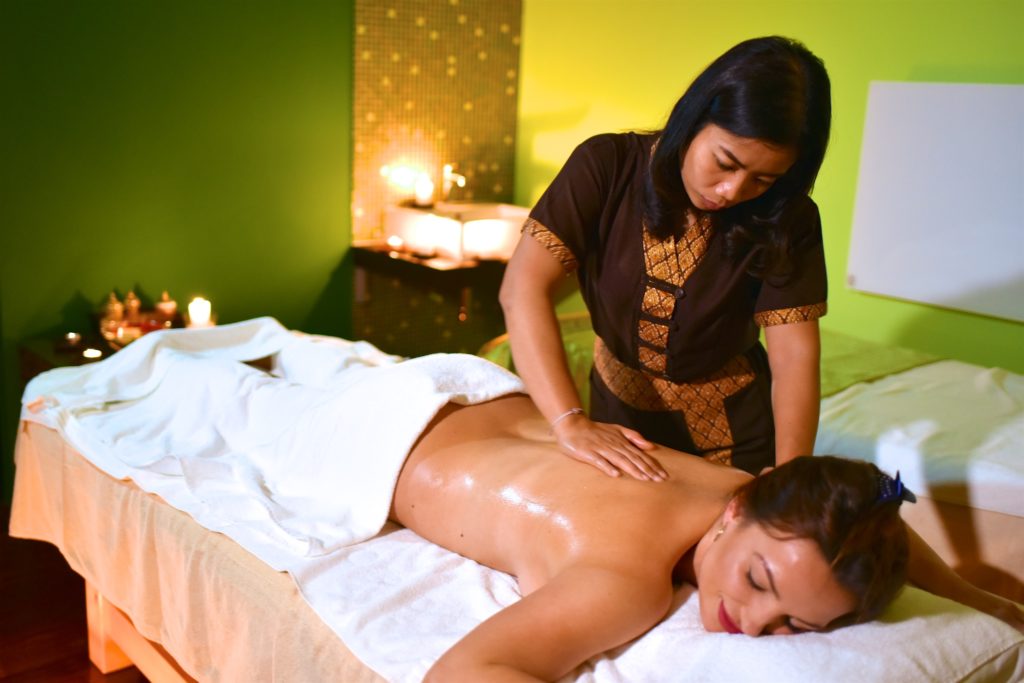 Event valid 23.9.-30.9.2019
Ladies, this week belongs to you, enjoy it.
This treatment cannot be combined with other discounts, nor can it be purchased as a gift voucher or paid for with a gift voucher.